Company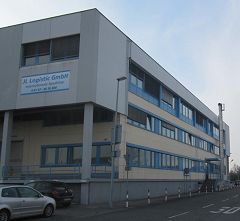 Founded in 1997, JL Logistic GmbH (formerly "Jena Logistic") originally acted as logistics service provider in the area of value added services and after sales for Jenoptik AG. Quite fast JL was able to acquire more customers and to broaden its range of services.
Since the opening of the branch at the airport Frankfurt-Hahn in 2008 JL Logistic GmbH is also in the position to offer air freight consignments. Until today, we have been successfully dispatching AOG-deliveries for airlines and maintenance companies offering a 24/7 service on 365 days a year.
In 2010, we opened another office at the airport Frankfurt, which today is our headquarter. Since then, besides air and sea freight we can also offer you truck shipments.
Due to our continuous enlargement of JL Logistic GmbH in Germany, we opened a branch office in Düsseldorf in April 2013. We offer the complete portfolio (Road-Air-Sea) to our customers in the Rhine-Ruhr-Area via our new branch in Düsseldorf. Our Sea freight imports will be handled and customs cleared through the North Sea Westports Rotterdam and Antwerp, if requested by Fiscal-Representation. Due to this fact, we realize cost savings and reduce the transit-time for our customers.
In July 2017 we opened our fourth branch office, which is located in Bremen. Besides the Air- and Seafreight services, we offer professional handling of project cargo (OOG-, Uncon- / Ro-Ro- and Breakbulk-cargo) in addition to Flatrack-cargo.
In the near future we plan to open further branch offices in Germany in order to be even closer to our local customers and to be able to react even more flexible to their needs.